About Joey Schaljo
After moving to New York and getting my MFA in Acting, I became smitten with the world of voice over and have been firmly planted there ever since.
Commercial work, corporate narration, e-learning, explainer videos, I like it all.
I'm also a live event emcee and on-camera host. Getting people excited about life and their experience is one of my favorite things to do.
At the core, I'm a creative professional who loves to tell stories, and be a positive instrument in people's lives.
I'll never turn down barbeque, hiking, or a pedicure, I adore nerds of the science/business/history/improv comedy variety, and I always root for America and the St. Louis Cardinals.
Happy Clients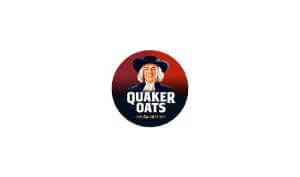 People are saying...
Working with Joey is always such an incredible experience, and our clients absolutely adore her. She is incredibly responsive, professional, and one of the most talented VO artists I have ever worked with. We've hired Joey (literally) hundreds of times and hope to continue to have the pleasure of working with her in the future!
Leslie | Production Manager for audio production studio
In addition to loving Joey's fabulous voice, we also love how easy she is to work with and her super-quick turnaround times! Joey is definitely our go-to person when we need voiceover for animations and explainer videos.
Vanese | Owner & Designer for a video production company
I love working with Joey! She has a wonderful attitude, and she's never phased by short deadlines or atypical requests. Whether it's one prompt or a thousand, her work always sounds great. She seamlessly matches new prompts with old prompts in terms of volume, tone and pace, which is vital when projects evolve over months or even years. I know I can count on Joey to do a wonderful job that our clients will be completely satisfied with every time.
Annie | Project Manager for a telecommunications company